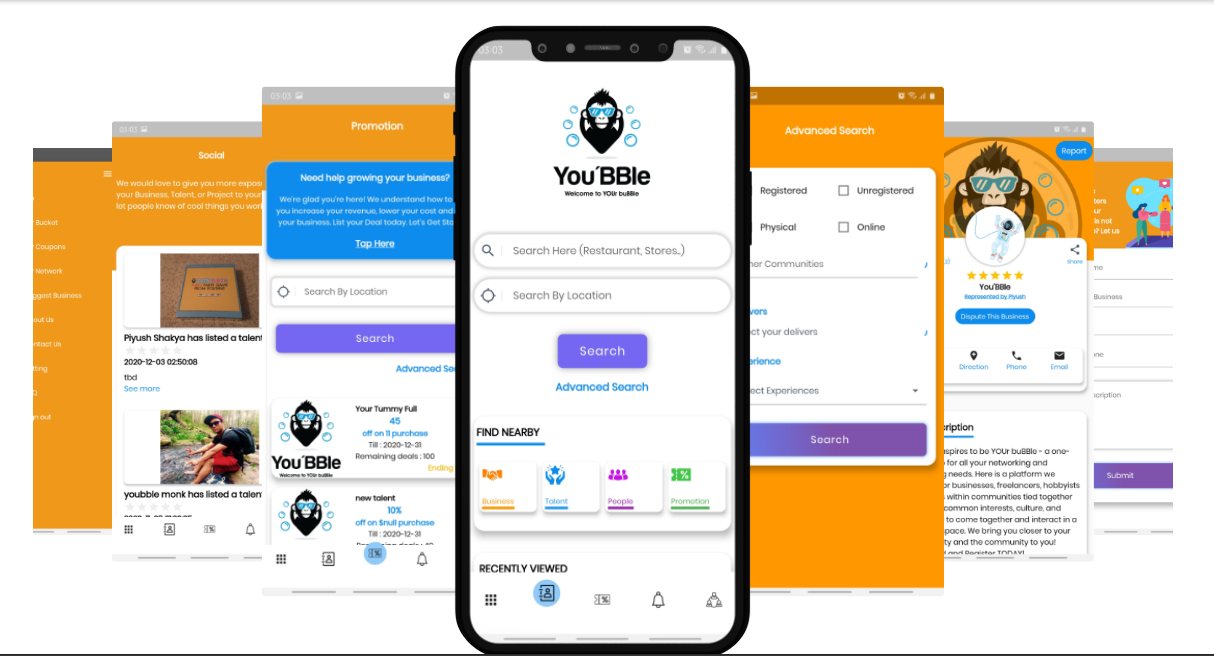 Youbbler Pilot Launch
Youbble has developed a digital platform, a free app to connect talents, businesses, freelancers, hobbyists and users within communities tied together by country of origin, common interests, culture, and language to come together and interact in a relevant space. We bring you closer to your community and the community to you.
What features have we created so far?
1. Users can network with other users that share common nationality, roots, and culture
around their location
2. Users can add their businesses, services, and talents to their profile and share awareness
with the communities around
3. Businesses and Talents can offer promotions or coupons for users to save on
4. Businesses and talents can offer to collaborate with others
5. Businesses and Talents can showcase their projects with visuals
6. Users can subscribe to businesses and talents of their interest for prompt notifications on any new Project or Promotions being offered