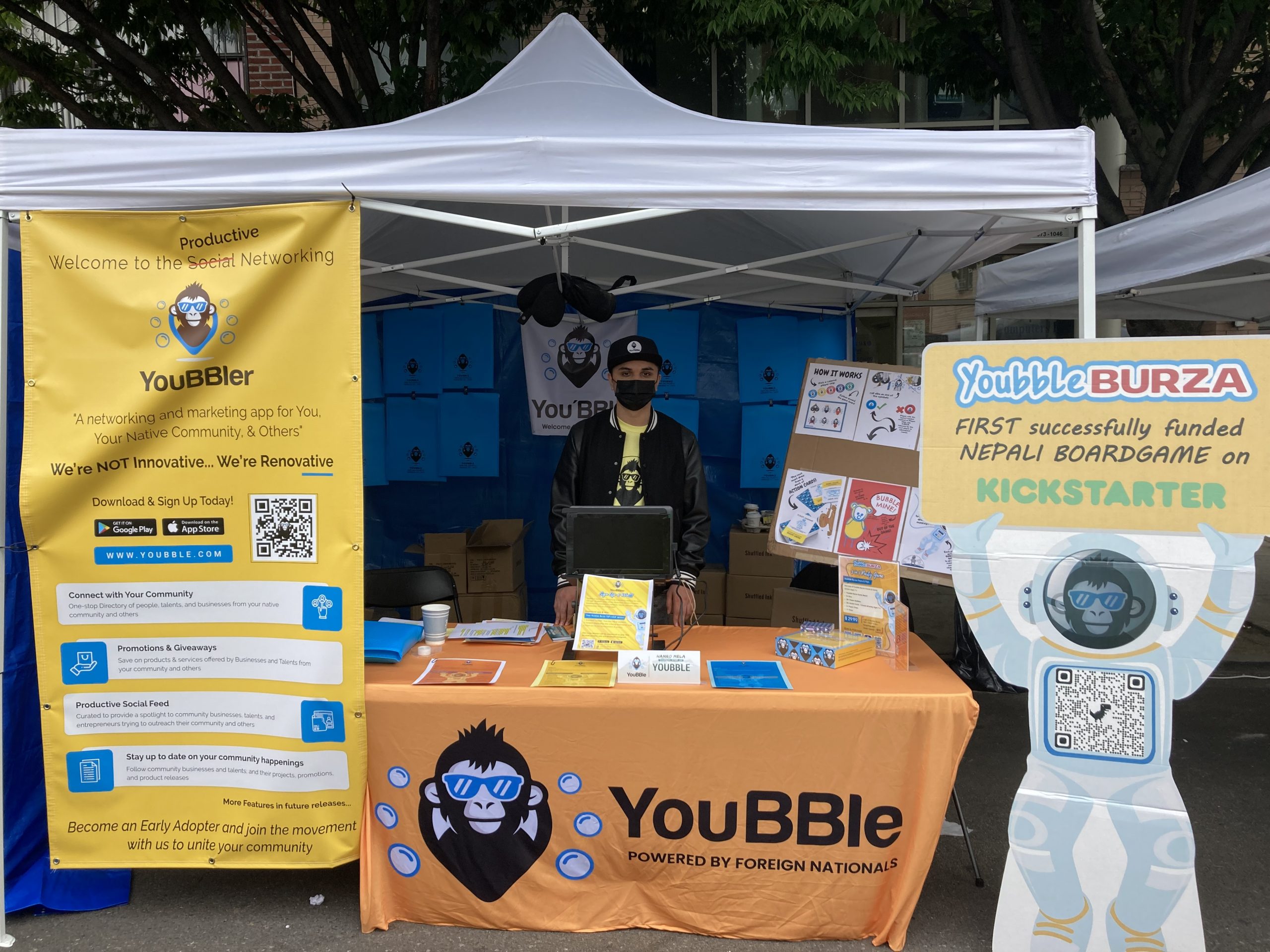 Pop-Ups Pop Back Up!
Pop-ups provide experiences that are fun and spontaneous opportunities for people to explore fashion, food, art, music, and more. Struck by pandemic, the streets had gotten quieter, but what joy to see them popping back again. A festival to celebrate diversity, art, and culture that we bring from the Himalayas to American soil, "Hamro Mela" was definitely vibrant & buzzing on a breezy Saturday, June 12th, Queens, New York. Kudos to the tireless efforts of the horsepowers that run these pop-ups every now and then (shoutouts to Nima, Om, and Deependra) to bring the community together around the New York area.
A block of the street turned into a pedestrian-only zone with white tents stood as forts in long rows of vendors, facing each other with decorated booths ready to hustle for the day. The air is filled with the aroma of mouth-watering culinary delights, and contrasting colors reflect pleasant visuals of various unique Health, Beauty, Fashion & Tech products from budding Entrepreneurs representing the Himalayan community. And the sounds, how we've missed watching talented artists on stage with a crowd vibing to the music; the air was simply flavorful.
Youbble was there to not miss out on the party and to pre-launch our networking and marketing app for international communities. Our app aims to make it easy for individual communities from the international communities group to come together in a single platform and help resolve networking and marketing issues for Businesses, and Talents while catering to providing values to users within individual communities. We took away some fun memories and a pile of homework to improve the user experience. That was super helpful.
Lastly, we offered sweepstakes during the event where 5 lucky winners would be chosen from those who download the "Youbbler" app and create their Youbbler accounts. We wanted to take a moment to thank all the helpful users who participated. Hope you will reap more benefits as we evolve.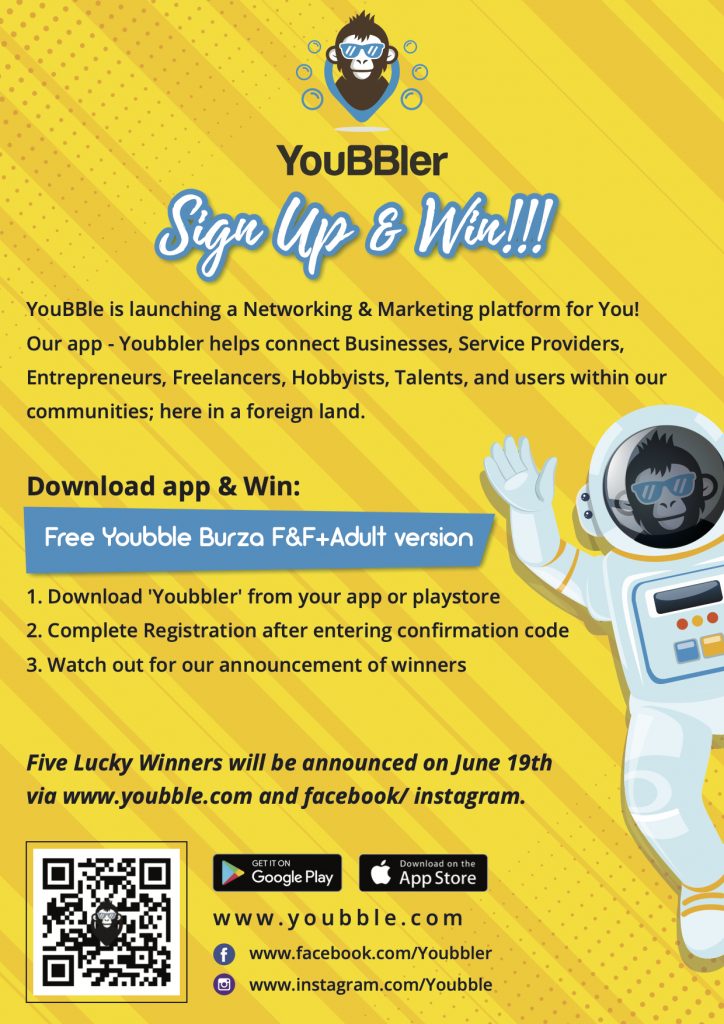 Here are the 5 lucky winners from the event who receive our exclusive box of joy each – A fun 3-in-1 interactive party board game – "Youbble Burza", a product by Youbble:
Tulasa Chitrakar, Queens, NY
Raj Sarraf, East Longmeadow, MA
Kunsang Lama, New York, NY
Subash Tamang, Boston, MA
Gyalsten Ethenpa, New York, NY
Congratulations to the winners. Make sure to update your addresses in Youbbler account so that we can ship you your loot to the correct addresses. For more information, and to win in future sweepstakes, subscribe to our site or download "Youbbler" app from your AppStore.
To get your own copy of this unique board game, head out to our Youbble Gift Shop